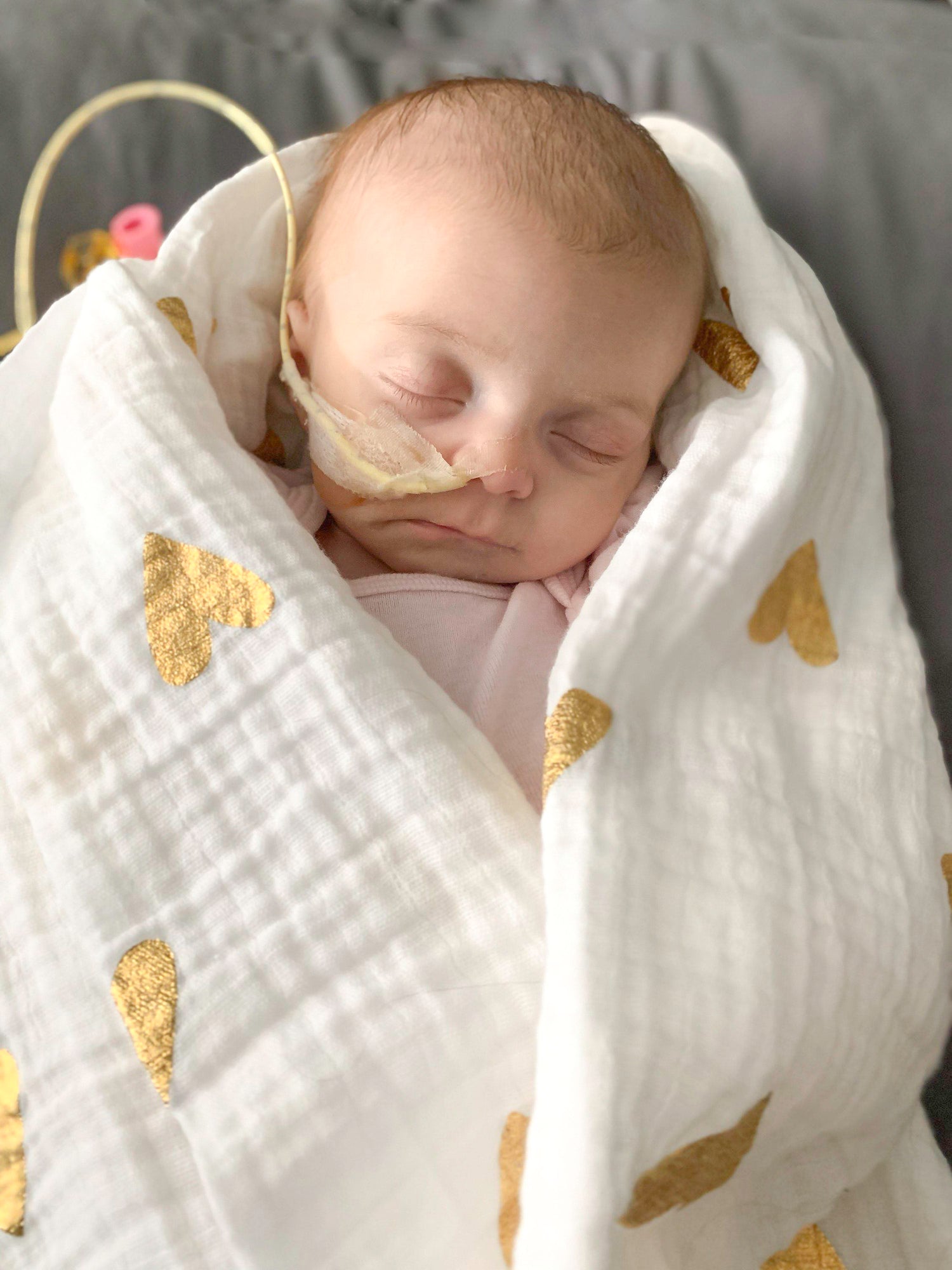 Evelyn's Story
Evelyn Ruth, a sweet three month old, had been battling an unknown sickness for several weeks. She was recently diagnosis with a very rare disease called Wolman Disease. Unfortunately, there is no cure at this time. There is however, an enzyme medicine (given through IV) that will provide her body the missing enzymes that her body does not produce. This medicine is very expensive. 
No parents should have to consider finances in a situation like this. We wanted to help alleviate the financial burden in any way possible. That is why we created the Evelyn Ruth candle. It will be the perfect reminder to light around the house and pray for a miracle for sweet Evelyn. 
Twenty percent of every candle (as well as your entire purchase from our shop) will go straight to the Haggerty family to help with their medical expenses. Thank you, in advance, for your generous support of this cutie and her family.