THE WATROUS FAMILY FUNDRAISER
Join us in supporting the Watrous family (Kathrine and her four children), after the loss of their husband and father earlier this year. Proceeds from every shirt purchased will go towards helping with their current financial needs - including immense medical bills. To read more about their story scroll to the bottom of this page. If you would like to help their family directly instead by purchasing shirts, contact us at info@milkglassmarket.com and we will connect you.

Thank you for helping us weave threads of hope into the hardest of stories.
Men's/Unisex - Watrous Collection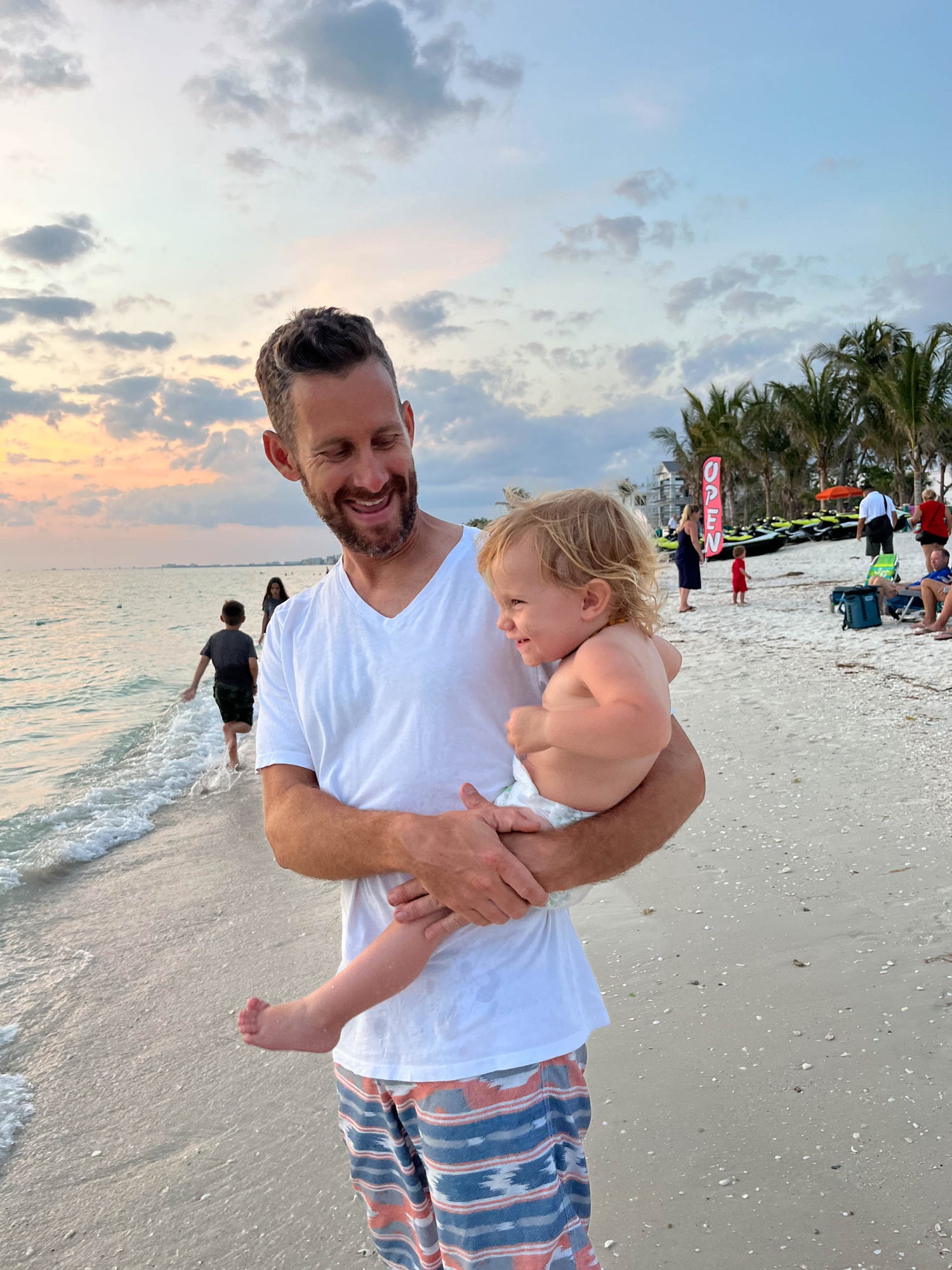 The robbie watrous collection
A FUNDRAISER
The Robbie Watrous Collection was created in support of the Watrous Family. This summer, Robbie, a loving husband and amazing father, went to be with Jesus after battling cancer for over a year. While we rejoice over his faith being made sight, we also recognize the immeasurable void his death leaves for his wife, Kathrine, and their four children. Robbie was the sole financial provider for their family and due to his cancer diagnosis he could not obtain health insurance or life insurance.
We were in the midst of hosting a t-shirt fundraiser for another local family when Kathrine lost her husband. We reached out and asked Kathryn if we could support her in the same way. She said yes and she shared stories about who Robbie was. Everything she said pointed showed there were a few threads that made Robbie who he was:

- He loved Jesus with his whole heart and wanted everyone else to as well.
- He believed everything we needed for life could be found in the Gospels - Matthew, Mark, Luke & John.

- He loved his family, lobstering, and free diving from the boat.

- He lived simply.

We hope you will see that we designed this collection of shirts to point to the things that Robbie loved. Kathrine said he would be mortified to know people were making a big deal about him as humility was his posture. Our desire here, at Milkglass, is that these shirts would honor the legacy of a great man, support a widow, and give glory to God at the very same time.

Every purchase from this collection will help support this family as they continue to grieve a heartbreaking loss.