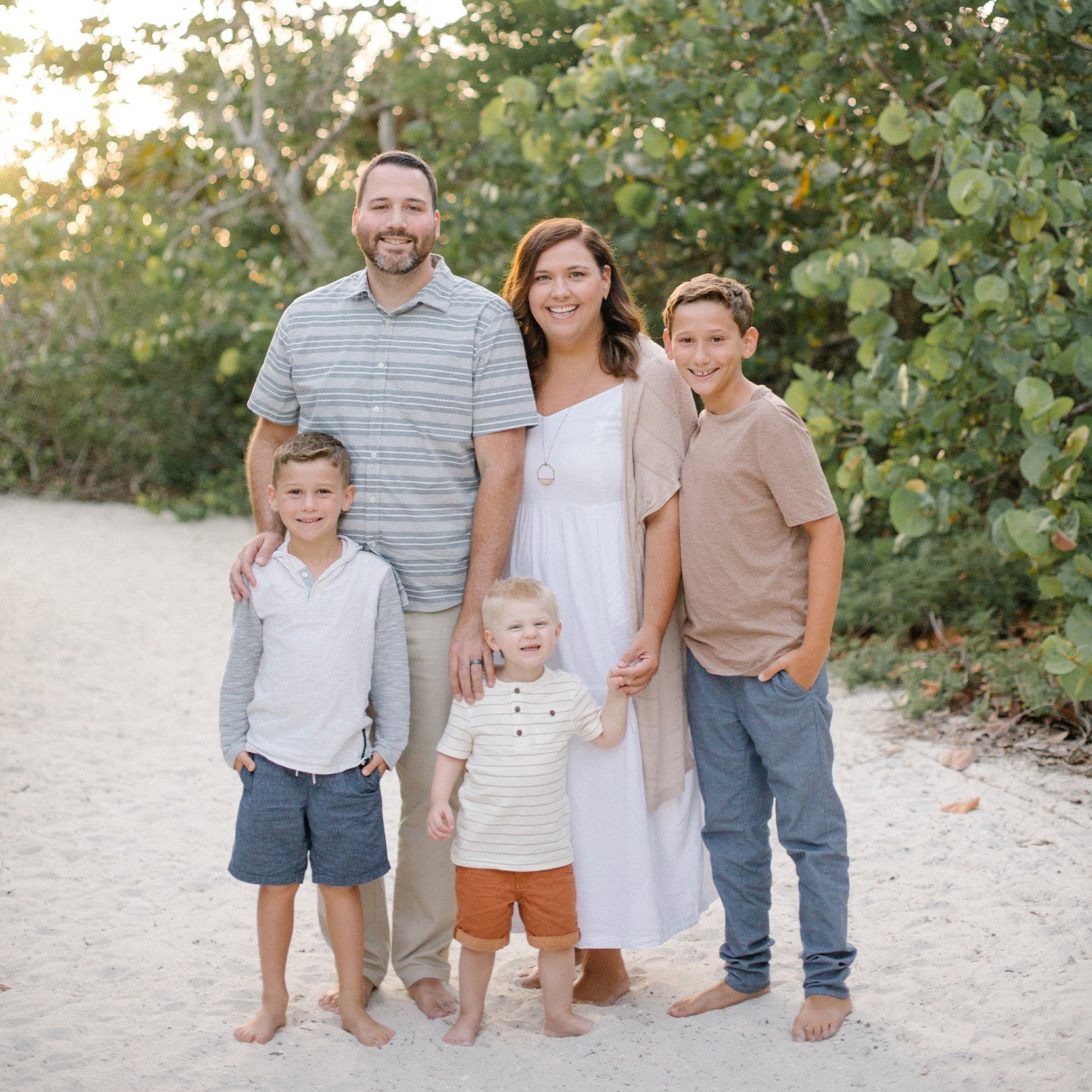 this is us
We are the Zamots. We live in sunny Southwest Florida and started Milkglass after adopting our youngest son, Shepherd. Through our five-year adoption journey, we learned first-hand how expensive the process can be. We were blessed to have so many families rally around to help us cover our adoption expenses. The minute we brought him home we knew we wanted to help other families trying to give a child a forever home. 

Milkglass Market was born out of a desire to do just that - to help families bring their little ones home, at last. We provide a free (and easy) fundraising opportunity for hopeful adoptive families and a portion of all Milkglass Market sales to fund our annual adoption grants awarded each September.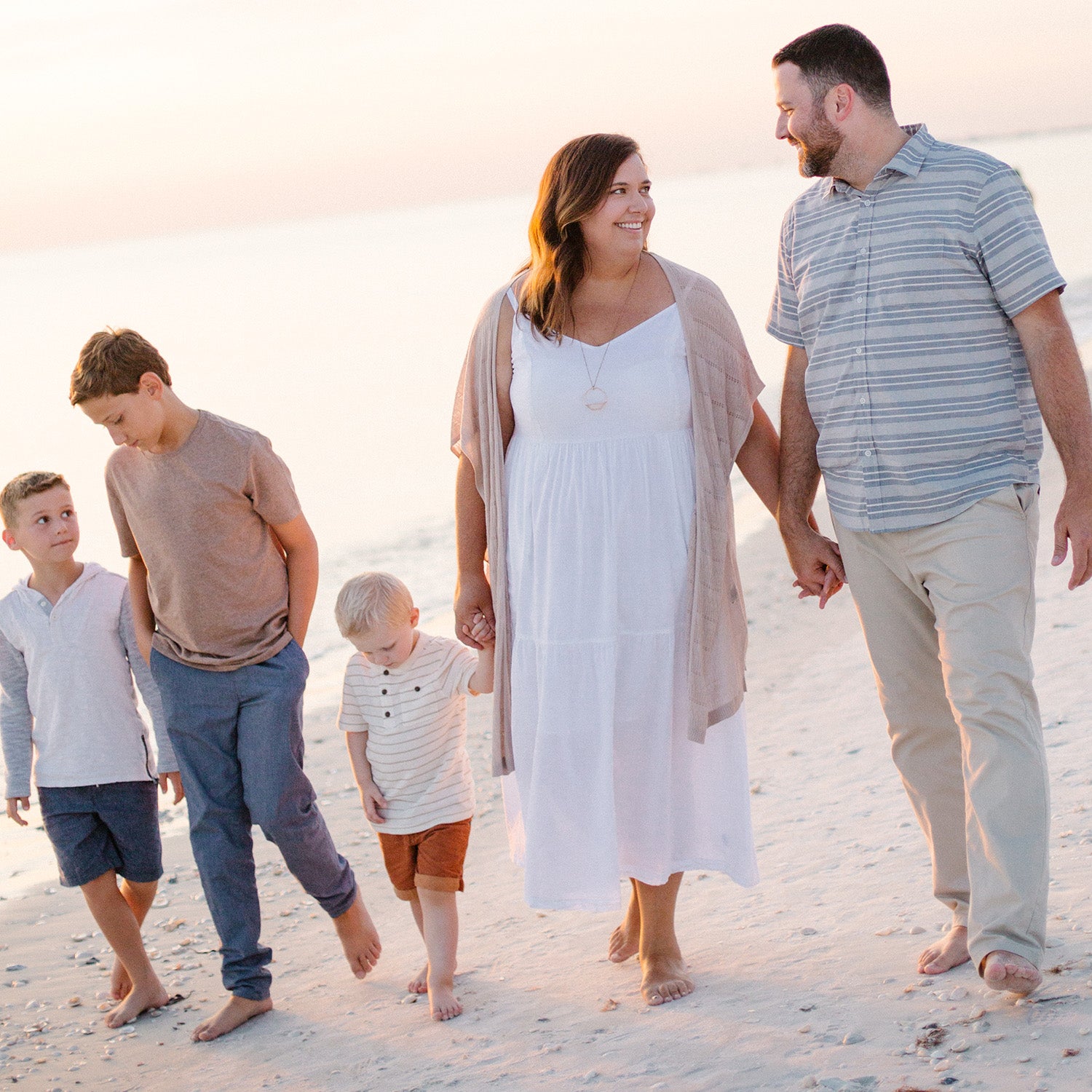 We started with clean soy candles, but are excited to continue watching our shop grow as we strive to provide a free and effective way for our fundraising families to cover their adoption expenses. In our first year of business, Milkglass Market gave over $15,000 to adoptive families. We couldn't be more thankful for each of you who have purchased something from our shop. YOU are the reason we can pursue this dream.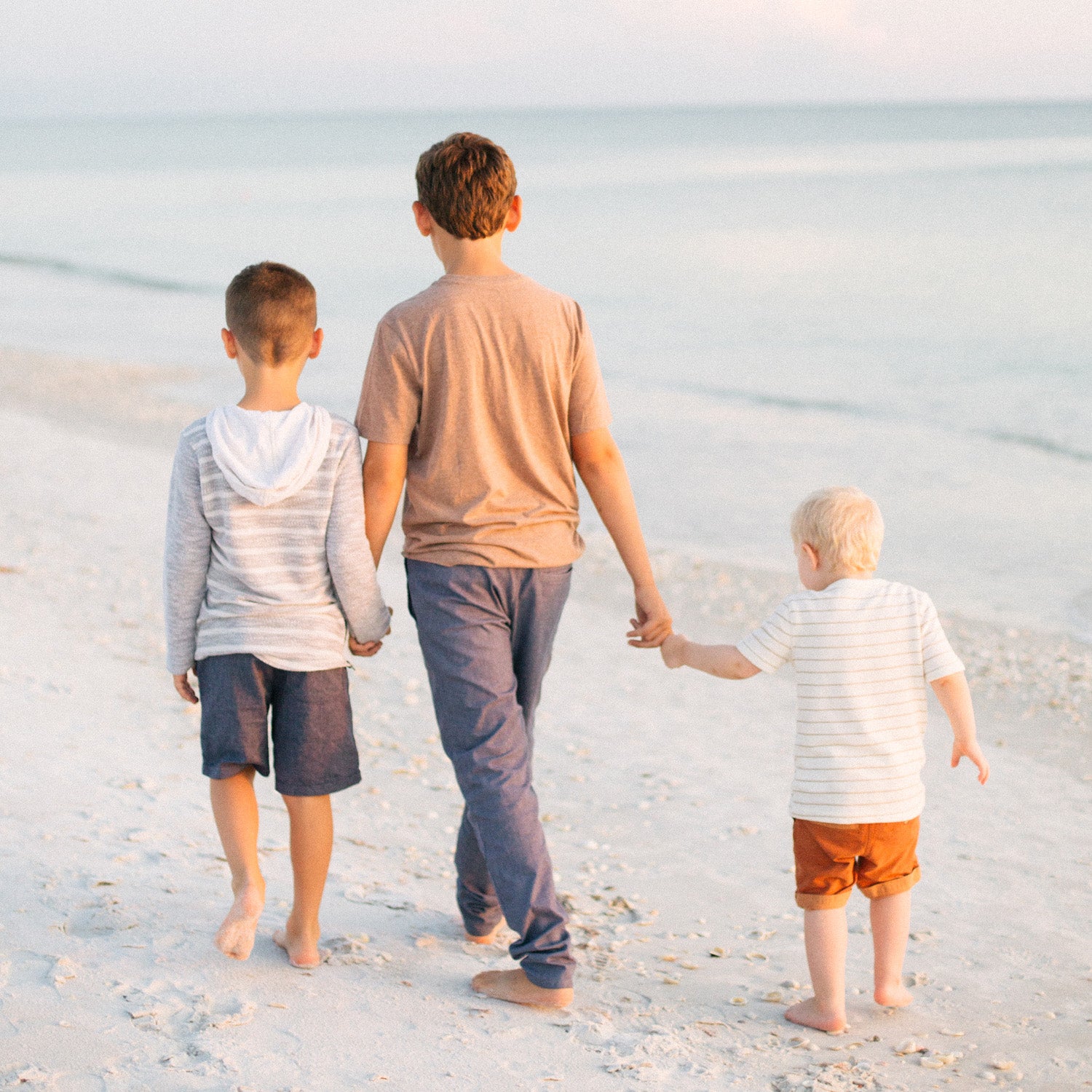 So what's next?
We are always bringing new items to the shop that we love and believe in, but even more exciting than that is our desire to grow the non-profit side of our dream. We whole-heartedly believe in adoption, but we know that it comes from a place of brokenness and pain. So while we champion adoption we want to find ways to support birth parents and also work hard to help women who want to parent, but feel they lack the necessary resources. Our hope is to use Milkglass Market to come alongside those women and share the truth of the Gospel along with the skill and tools necessary to support themselves and her family. We know that God is paving a way for this dream and we can't wait to see what He has in store.