Woven + Spun
Sale price Price $30.00 Regular price Unit price / per
You will smell hints of: Plum | Lavender | Sugar | Citrus | Light Musk

 

 

 

 
Our Woven + Spun candle is a sweet, peaceful scent created by blending cashmere, plum, and lavender. The brightness of the plum, the rich earthiness of the cashmere, and the calming scents of lavender weave themselves together flawlessly to create a unique scent where no note takes center stage. This candle was named from the truth in Psalm 139.
"For you formed my inward parts; you knitted me together in my mother's womb. I praise you, for I am fearfully and wonderfully made. Wonderful are your works; my soul knows it very well. My frame was not hidden from you, when I was being made in secret, intricately woven in the depths of the earth. Your eyes saw my unformed substance; in your book were written, every one of them, the days that were formed for me, when as yet there was none of them."
Every Milkglass candle is committed to clean:
100% Soy wax means you won't have carcinogens in the air
Phthalate-free fragrance oils because cleaner is better
All-natural double-braided cotton wicks give a clean and long-lasting burn
At Milkglass Candle, your purchase funds grants

 

that help bring children home through the gift of adoption. So fill your home with the products you love and help bring one more child home, at last.
Customer Reviews
08/27/2021
Heather

United States
Cozy home in a jar!
I was nervous buying these candles sight unseen (or in reality, "scent unsmelled") largely because my family does not join me in my love of candles. Anything that I think smells good they complain about. It's sad. Well, I really wanted to support my friend's adoption process so I took the plunge and bought this one and a few smaller ones of other scents....They actually love it! Very gentle, cozy scent, warm and enveloping but not overpowering. Absolutely perfect! Thank you, MilkGlass!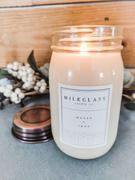 08/27/2021
Milkglass candle
Hey Heather, thanks so much for the review. We're so glad your family didn't snuff out our candles! We love that you are supporting your friend and getting to know us at the same time!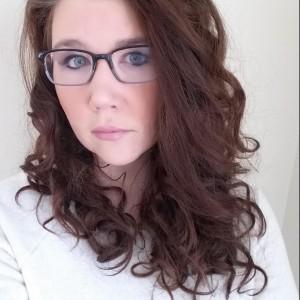 KM
06/14/2021
Katie M.

United States
Wonderful Service!
I was super impressed with my order! Not only did my candles arrive quickly, but they were beautifully packaged and I kindly received a sample candle as well. I also loved that these candles helped to fund my friends adoption.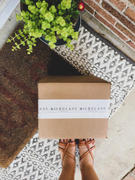 06/14/2021
Milkglass candle
Hi Katie, thanks so much for your review! So glad you love your order. we had so much fun with that fundraiser too!
06/13/2021
Christine A.

United States
Eliza Jayne
Awesome! The candle had a beautiful soft smell and I especially loved that each time I light the candle it represented a special little lady.
06/14/2021
Milkglass candle
Thanks, Christine! We agree, this one is extra special. We're so honored to have been a part of it all!
06/13/2021
Melanie J.

United States
Sweet Eliza Jayne Candle
Love the candle! A great experience with Milkglass Candle Co. I would definitely order again!
06/14/2021
Milkglass candle
Thanks, Melanie! Glad you love your candle!
06/13/2021
Amanda R.

United States
Love this one!
We love Milkglass! The candles all smell so good and burn really well. The fragrances are unique and not overpowering. Woven and Spun is a favorite, as well as the lavender and birch.
06/14/2021
Milkglass candle
Hi Amanda, thanks for your feedback! We think those two are pretty great too!